Are you sick of having to get out of the car to open your garage, front gate or warehouse door every time you arrive or leaves? An Automatic Gate might be exactly what you have been looking for, and once you experience the convenience of an automated gate, you won't be able to go back.
Apart from it's a convenience an automatic door also offers improved security (as well as looking good!).
At ifence, we are the automatic gates and fencing specialists in the Newcastle area, with over 50 years of combined experience in the industry we have the knowledge and expertise to find the perfect gate and fence system for your home or business.
We stock Automatic gates of all shapes, sizes with a range of opening options and control systems. Below is a brief overview of the different types of automatic gates and some applications where they work best.
Our Service
We don't limit ourselves to the supply and installation of automatic gates. We also take care of the programming service, maintenance and repairs your automatic gate no matter how big or small the job. This is why we are a one-stop shop for all automatic gates in Newcastle.
And that's not it. All our gates and fences are manufactured at our purpose built facility in Newcastle meaning there is no waiting around for products arriving from suppliers. This is just another way that we ensure our services is reliable, quality assured and convenient and nothing less for you the customer for your home or business.
Have you got specific needs, wants or ideas that you want to be incorporated into your automatic gate? At ifence, we also customise and tailor to your home, property or businesses needs and dimensions. We will take the time to visit your property or business, measure, listen and provide advice on what we think is the best automatic gate for your needs.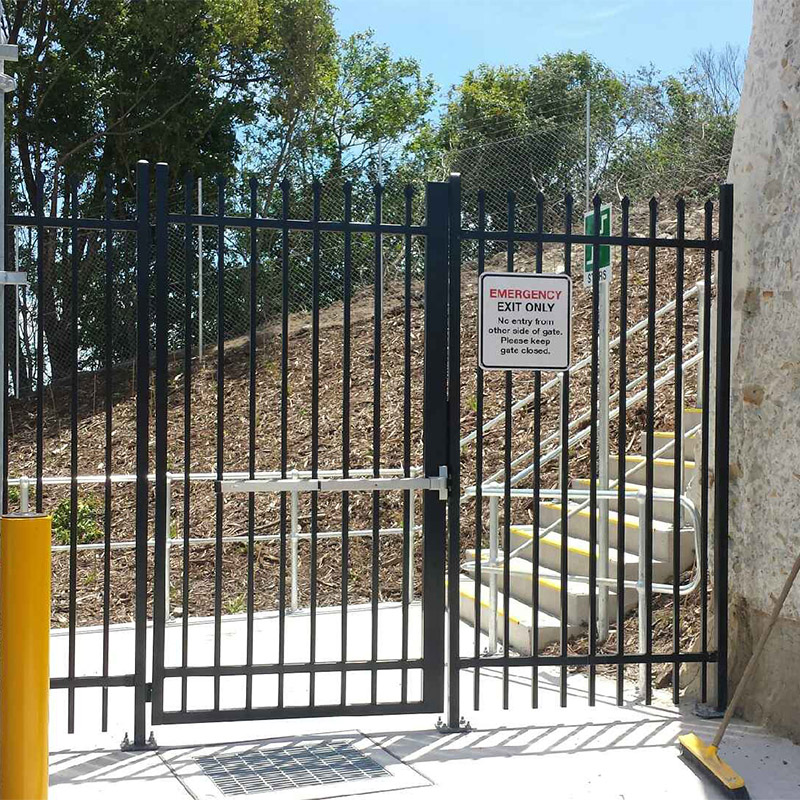 Types of Automatic Gates:
Swinging Automatic Gates – good choice for driveways where space is not limited (for entire gate to swing)
Sliding Automatic Gates – the most common for driveways especially when on slopes, commercial shops use up less space
Bi-Folding Automatic Gates – perfect for driveways with restricted access and limited space
Vertical Lift Automatic Gates – that open straight up, a space saving option ideal for shop fronts, garages, and warehouses
With over 50 years of combined experience working with gates and fencing in Newcastle, we've worked on all sorts of automatic gate installation. At ifence we can provide consultation to help you decide what sort of automatic gate would suit your needs.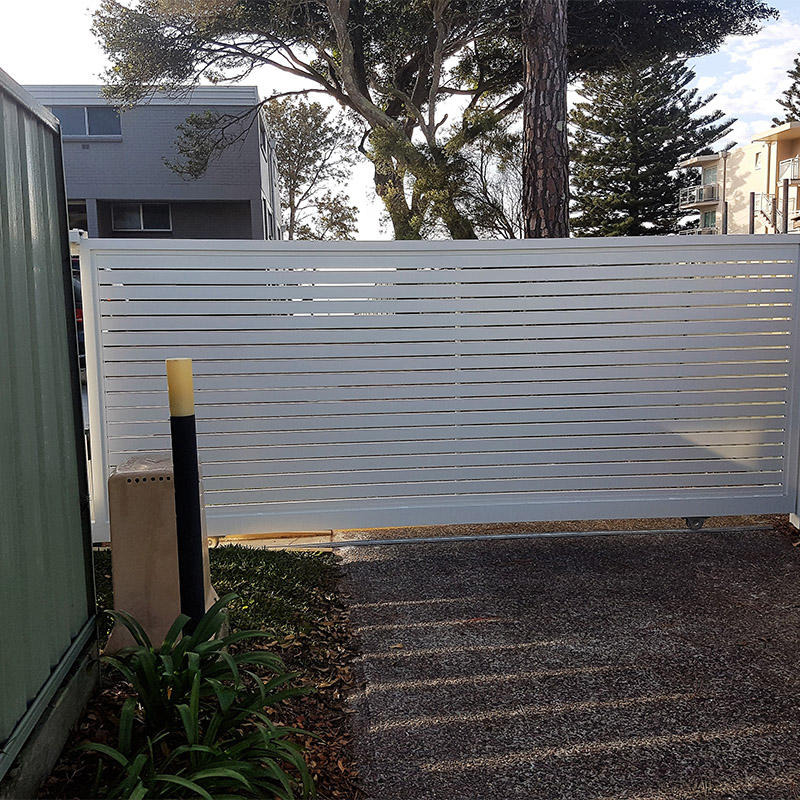 How automatic gates work:
Automatic doors can function by a hydraulic (quitter) system that is more expensive but also more durable to the weather and high winds. The other option is an automatic gate powered by an electrical motor which is noisier but also a more economical choice and it vastly more attractive.
The gate's motion can be controlled by a remote or by automatic sensors (popularly used in residential car park exits and shop fronts). Remote controlled automatic gates are the most popular for residential driveways however it is entirely dependent on your individual or businesses needs.
Enquire About Automatic Gates
For all your automatic gates and fencing needs contact ifence on (02) 4048 0789 and make us your choice for the supply, install, repair and maintenance of all automatic gates in Newcastle! You can also send an enquiry in the form below and one of our consultants will give you a call to discuss your automatic gate.